Date of Birth: 20/09/1999
DBS Number: 001624111371
Date of Issue: 25/07/2018
Contact: 01782 205 915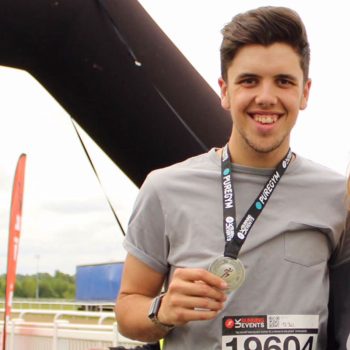 I attended Endon High School until the summer of 2016. During this time, I volunteered at my local primary school in their Before & After School Club and After School Sports Clubs for 3 years. At the age of 16 I was offered my first paid job in the Before & After School Club at the school, then 1 year later I started my Sports Apprenticeship, on placement at the school, where I stayed for just over 2 years.

During my time on my college course I worked along side staff from Bee Active, who were employed at the school. I was asked if I would like to do some work in the Summer Holiday Club in 2018. From January 2019 to present I was employed by Bee Active as a casual member of staff. After several weeks of working with the company, I was offered a contract starting in September 2019.

When I left High School, I was undecided on what to do next, so I combined the two things that I loved doing the most, working with children and doing sports. I love meeting new people everyday and knowing that I can have a positive impact on the children that I teach, it makes everything that I do feel worthwhile!

When not at work I like to spend time with my family and friends, travelling, visiting new places and have new experiences, watching films and generally loving life. I love sport and try and get involved in anything that I can. I volunteer my services on a Friday night to my local cricket club, during the cricket season, to help teach the children there. I'm looking forward to continuing to 'BEE' an 'ACTIVE' member of the team and I aspire to grow alongside the company and the other team members.