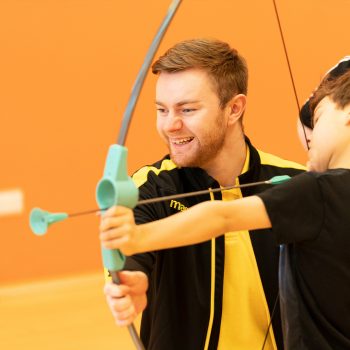 Hi I'm Adam, a sports coach at Bee Active.

I graduated from Staffordshire University in 2018 with a first class degree in 'Sports Coaching and Development', also winning an award for my dissertation on participation in cricket at primary schools… Howzat!

As you can probably tell, cricket is my main sport but I have a love of all other sports, especially football. My coaching journey began whilst at uni, where I volunteered for Stoke City, as well as my cricket club. I then began working part time in schools coaching and teaching before graduating and working full time as a sports coach.

Working with children is a passion of mine, no two days are ever the same! Being able to work with kids from a variety of backgrounds is a privilege and something I feel very lucky to do.