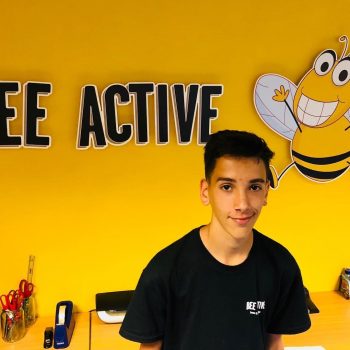 Hi I'm Can, but its pronounced Jan not Yan, as I'm half Turkish (don't worry I say that a lot, and I wont hold it against you if you say it wrong. At this point I answer to almost everything!)

I'm one of the youngest members of the team here at Bee Active having just left school and come straight into an apprenticeship. I was lucky enough to work with Bee Active for work experience and although Bee Active don't usually take apprentices straight from school I'm proud to say that I worked hard and impressed them during this time.

I have grown up loving most sports but I particularly excelled in swimming and football and went on to coach the Willows primary school team for a year and half while I was at High School. I am a season ticket holder at Stoke and have been for around 10 years!

At Bee Active I'm enjoying going out to sessions and shadowing the other coaches, I've also become good friends with Mr Bee and you will often see us both at the same event, but never see us in the same room at the same time!