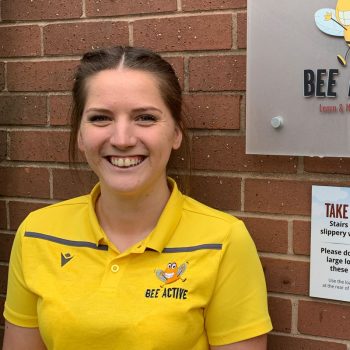 I studied sport and exercise science at university. I then went on to complete my teacher training in Stoke, and worked in a secondary school for 8 months. I've been in coaching now for just over a year. I previously worked as a casual member of staff for Bee Active in the summer holiday clubs, and throughly enjoyed my time! I've now been offered a position and can't wait to start and sink my teeth in!

I love making a difference to children's lives, and I believe at this early age we can help develop the children's mindsets about PE and help them to discover and succeed with their skills and interests. 

Outside of work I enjoy spending time with my family and friends. I'm keen on going to the gym, I try to go a few times a week, but that doesn't always happen! And I know I should be going more often! I enjoy being adventurous and exploring new places.

In the future, I want to continue to develop both personally and professionally to continue to drive children to succeed!