Date of Birth: 21/06/1983
DBS Number: 001625509083
Date of Issue: 07/08/2018
Contact: 07766 224 121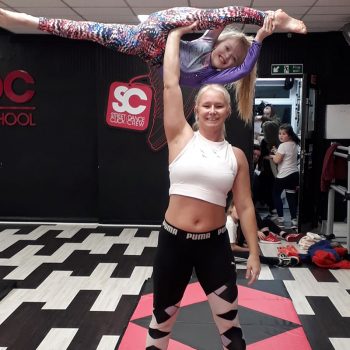 I have been dancing since 1990, doing gymnastics since 1997 & acrobatics since 2000. I have performed at the millennium dome, danced with the royal ballet and competed all over the u.k in street dance competitions. I also competed in a world championships comp in Nashville, Tennessee in 2004 and came 4th in the street dance division. In 2004 I graduated from the university of Wolverhampton with a 2:1 b.a (hons) degree in dance.

After working in a holiday park in Cornwall, working freelance and competing all over the world for many years, in 2013 I gained my teaching qual…..even though I actually started teaching in schools and dance studios from 1998 onwards. In 2009 I started my own dance company "envy dance krew" which has expanded over the years and is still going strong.

I started working for bee active in September 2018 through a friends recommendation. My hobbies include performing, travelling the world, shopping, watching and films and walking my dog.