Date of Birth: 04/11/1998
DBS Number: 001707678881
Date of Issue: 25/08/2020
Contact: 01782 205 915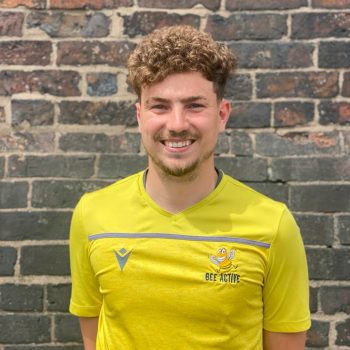 Hi I'm Jack, a sports coach at Bee Active.
I graduated from Staffordshire university in 2019 where I studied Sports Coaching.
I have always been involved with sport for as long as I can remember but football has always been my main sport. I have however competed in others such as cricket, rugby and tennis. I was lucky enough to go to South Africa and play rugby on a school trip which was a great experience.
I have always had a great passion to work with children and to be able to share these experiences. I feel very lucky to work with children for all different areas of life.