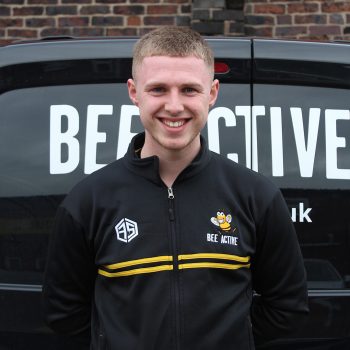 Hi I'm Matt! A sports coach from Bee Active!

I have just left Newcastle College with grades of D*D*D in Sports Coaching, Development and fitness and winning the football national cup with college with the Andy Griffin Football Academy alongside my course!

I am a very keen footballer who coaches after work in 1-1 sessions for young aspiring footballers and also play football on a Saturday afternoon in the Staffordshire Senior Men's Premier division! My coaching career started at my local cricket club and has progressed further until I have come to Bee Active working as a full time sports coach and fulfilling my dream!

Working with children coaching sport was my dream growing up and looking up to my coaches and wanting to be like them! To finally put my dream into a reality is amazing and I always take pride in my work while delivering sessions!