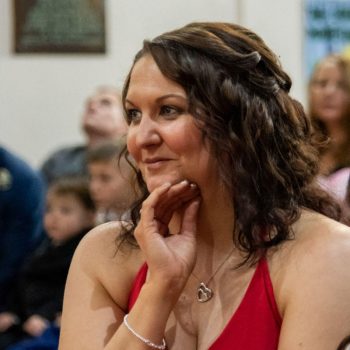 Hello there, I'm Sam, 'Girl Sam', and I am the Day Services Manager at Bee Active.

My first 'real' job after college was at The Croft Nursery School where I worked in the Pre school as a nursery nurse for 7 years. I absolutely loved it but I was ready for a change, so off I went.

 I had a complete career change and went to work for Loomer Medical as an "Activities Coordinator" for the elderly. Whilst there I started in the step down project for the NHS, which offered rehabilitation services to the elderly after a stay in hospital. 2 years in, Loomer Medical purchased The Farmhouse Rest Home, which at the time was in special measures from the CQC. I was asked if I would go to work there to introduce an activities programme and help to turn the home around. I stayed there for the next 3 and ½ years and helped to make it into the amazing home it is today (now CQC rated 'Good')

I approached Ben at Bee Active thirsty for a new challenge and here I am! I can honestly say it's the best decision I've ever made. 

Outside of work my life revolves around family. I spend a lot of time with my sisters and beautiful nieces and nephews.  I've recently become a foster carer, and find it extremely rewarding. I wish I had done it years ago! I enjoy travelling and learning about the cultures of new and interesting places I go to visit. I also enjoy reading and walking my doggies.