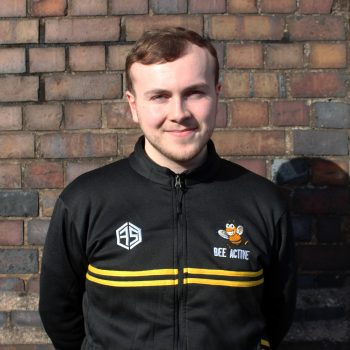 Hi, I'm Tom!

I joined Bee Active in October 2021 so I'm somewhat of a new-bee in the hive! With a background and real passion in Social Media & Marketing, I'm loving the diverse nature of my role. Every day is different. One day I will be at my desk with a warm brew (I make the best in the office!) creating graphics for our social media and website, and the next I will be out and about capturing photographs of all our exciting day-to-day action.

Outside of the office I'm a huge football fan, supporting Sunderland AFC home and away! (Yes, i know…) Aside from this, my favourite time is family time, you can't beat it!

I'm quite an ambitious person so I can't wait to see what the future holds for me at Bee Active, It's a truly brilliant place to work, and the opportunities are endless!