Date of Birth: 13/11/1996
DBS Number: 001767002071
Date of Issue: 28/01/2022
Contact: 01782205915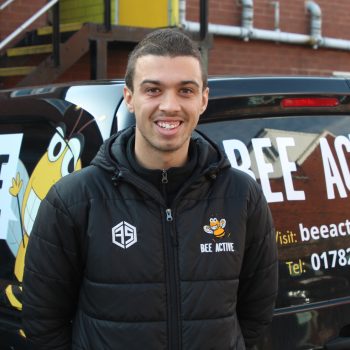 Hi everyone, I'm Jamie, the Children's Services Manager at Bee Active.

PE and Sports has always been my passion. I graduated from Worcester University with a degree in Physical Education and Sports Studies. During this time, I worked at Kidderminster Harriers Community Scheme as a sports coach. This sparked my passion for delivering high quality PE lessons across the primary school age range. I then went on to gain a further degree at Worcester University, studying a PGCE with PE Specialism.

From there I taught at two different primary schools as a class teacher, been a teaching assistant at a primary school and become a manager at a Children's Holiday Camp in Cheltenham. More recently, I was a sports coach at a primary school, delivering PE lessons and assessing the children's progress. This led to me applying to Bee Active and I've enjoyed every second!

I enjoy going into our different schools and supporting the children in their activities. I want to make sure that every child at our clubs is enjoying themselves and being given the opportunity to participate in lots of different activities! If you see me at any of our clubs, please come and say hello and have a chat!

Outside of work, I am a huge football fan. I support Wolves and go to as many matches as I can. If I'm not at a Wolves match, I'm often going around the country visiting different football stadiums and football teams! My aim is to tick off every football league club (eventually!). Aside from sport, I am a big Pokemon fan! I like to spend time with my family, my partner and our dog Toby.