Date of Birth: 22/08/2000
DBS Number: 001689591409
Date of Issue: 07/02/2020
Contact: 01782 205 915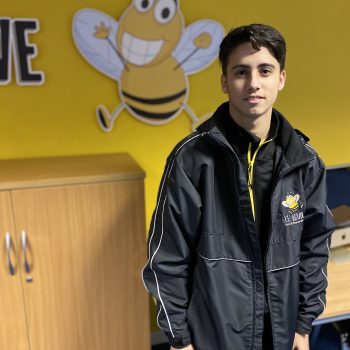 Hello, my name is Jozsef, I'm currently on a Level 3 apprenticeship here at Bee Active, and hoping to become a full time sports coach! I have already completed a Level 2 qualification as a recreation assistant at Northwood Stadium and have gained lots of experience being there. My role there was varied and saw me running reception and handling some admin tasks, but the best bit by far was coaching the children, which is why I have decided to continue my professional development in coaching.

At home I'm a complete family guy, being the oldest of 6 children means I have had plenty of experience taking care of little ones, it's like having my own little team at home! I love all sports and will try my hand at anything you can name which is why I'm super excited to have joined the Bee Active family.