Date of Birth: 16/04/1990
DBS Number: 001733947940
Date of Issue: 04/05/2021
Contact: 01782 205 915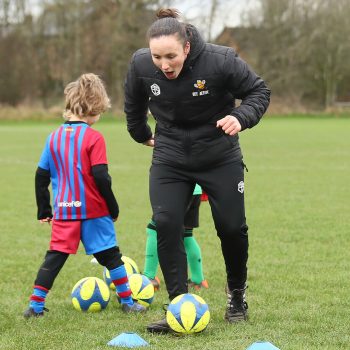 Hey Team

I have recently joined Bee Active and have loved every minute so far! I have been coaching and working in schools for over 10 years and have  real passion for getting young people engaged in sports!

A bit about Me, I have a degree in Exercise and sport science and love the great outdoors. In my spare time you will often find me climbing a mountain or something of the sort! I have more recently fell in love with running and joined Audley Striders running club! My big sporting passion is football, I was lucky enough to play for Everton Ladies which was a great experience despite the fact that I am a massive Liverpool fan! In general I spend most of my free time doing some form of exercise!

I can't wait to continue my journey with Bee Active and am extremely excited to share my passion for sport with the Next generation!