Date of Birth: 29/03/1989
DBS Number: 001642320987
Date of Issue: 27/12/2018
Contact: 01782 205 915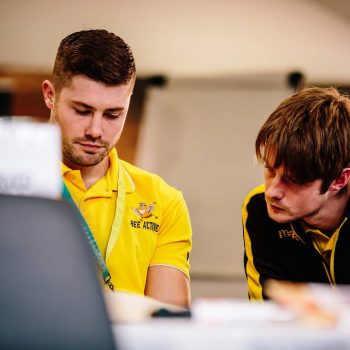 Hello I'm Ben Mills, Managing Director of Bee Active.

I have a passion for business and entrepreneurship and begin my working life rather early, doing the classic paper rounds, car washing and selling chewing gum at school. Since then I've turned my hand to work in restaurants, stalls on the local market, pot washing, bar work, car washing, salesman for industrial consumables, promotions for nightclubs and landscape gardening to earn my keep but my passions has always been, people and sports.

I have previously worked in a coaching capacity for Port Vale, Stoke City, Stoke 6th Form College, Staffordshire University and also enjoyed progressing in semi professional football. In 2012 I got my lucky break and signed a professional contract for Macclesfield Town in the Football League. After a short stint at Macclesfield I had spells at Chester, Altrincham and Brackley before returning to the semi professional circuit, starting Bee Active in 2013.

When I'm not working I like to ride my motorbike, party, spend time in the garden, keep fit, travel, read, ski, play golf (badly) and see family and friends.

I have very fond memories of my own childhood and I believe that these years of your life have an astounding impact on who and what you become. Looking back, the opportunities I had in sports and activities helped me to develop many life skills. I'm hopeful we can continue to give others the same chance to shine through our endeavours at Bee Active for many years to come.