Date of Birth: 10/07/1999
DBS Number: 001705866571
Date of Issue: 05/08/2020
Contact: 01782 205 915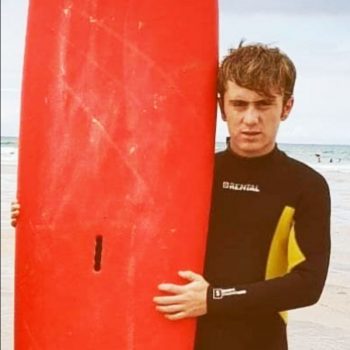 My name is Lorenzo Caci, I am 20 years old and have been at Bee Active since August 2017.

I went to school at Our Lady + St Werburgh's Catholic Primary and went on to study at St Joseph's Catholic college, after realising that A levels in Spanish, Philosophy and Sociology weren't my cup of tea, I went on to study Sports Performance at Newcastle Under-Lyme College before starting as an apprentice at Bee Active after the completion of my course.

My favourite hobbies outside of work are Surfing and Skiing, my favourite place in the world to visit is Newquay as it's the best place in the UK to hit the waves in the summer!

I thoroughly enjoy working at Bee Active and the feeling of working with children is so rewarding – I really can't see myself doing anything else.

My main goal for the future is to travel as much as possible, I love visiting unusual places like Bratislava, Budapest and Prague for example, my dream is to explore the world outside of Europe and my ideal holiday destination would be Queenstown, New Zealand.

I'm constantly learning my trade at Bee Active and I always enjoy seeing new faces so if you see me around, please say Hello!