Date of Birth: 05/09/1994
DBS Number: 001703981421
Date of Issue: 17/07/2020
Contact: 01782 205 915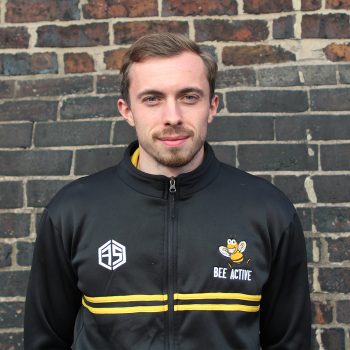 Hi, I'm Sam Holford and I'm a sports coach at Bee Active.

I have always been passionate about sports ever since I was a young kid playing cricket for Newcastle and Hartshill, this encouraged me to pursue a future in the sports profession. I graduated from Manchester Metropolitan University with a degree in sports coaching and development, it was at this point where I found Bee Active. I started off as a volunteer and eventually worked my way up to becoming a full time member of staff, which has given me the pleasure of travelling around to lots of brilliant schools and teaching sports and activities that I enjoy.

In my own time I enjoy socialising with my friends and going to bet 365 stadium with my dad to watch our favourite football team, Stoke City. I also enjoy going to the gym, playing basketball and recently developed a new interest in golf.

I'm enjoying my time at Bee Active and always look forward to seeing what the future holds!